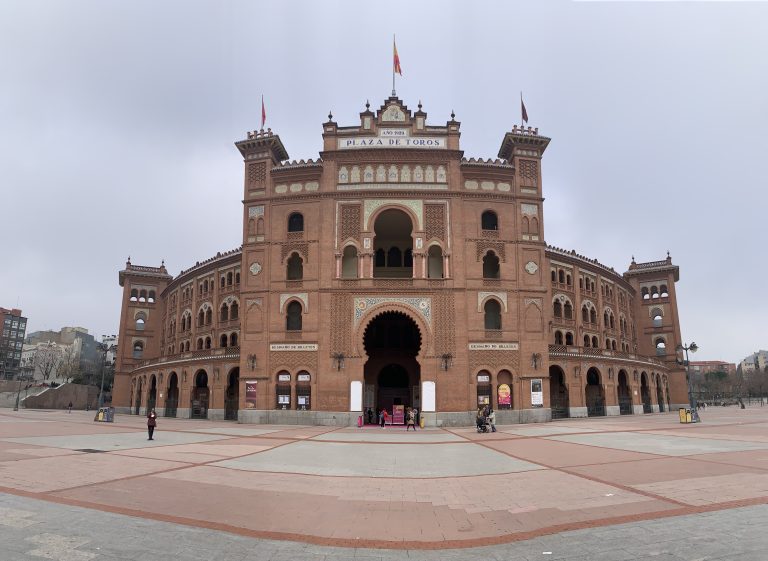 Déjà vu in Madrid
Visiting Madrid for the first time is like meeting a half brother you didn't know you had. While some of the physical features and gestures seem oddly familiar, there is so much yet to learn from this being that has existed apart from you your whole life.
It was unexpected that the best part of my trip would be in Madrid. It's common for everyone (but particularly for US travelers from the west coast) to visit more than one country when traveling to Europe.
The whole, "if-you're-gonna-go-that-far-you-might-as-well…" line of thinking.
So Madrid was meant to be the Robin to the Batman of Lisbon for us. After all, (reasoning) it's a quick two hour flight from Lisbon and almost parallel to it – latitudinally speaking.
Boy were we in for a surprise.
I had no idea I'd be seduced by the bravura of what goes down in Las Ventas as much as I'd be drawn in by the split the country's heart has for the art of bullfighting
I didn't anticipate the charm of the Thyssen-Bornemisza
Salamanca
The food (!)
Old dog here, but I had to be reminded that sometimes the most transformative part of the evening occurs after midnight in colorful, subterranean rooms
Like I said, déjà vu level familiar, but new learnings nonetheless. Here's a quick run through of the fun Wonderhoney and I had in Madrid.
Bullfighting: to be or not to be
When I asked Carlos, our supremely knowledgeable tour guide of the notorious plaza de toros Las Venta – the place where the game-changing Cordovan toreador "Manolete" earned incredible distinction and ultimately left his blood and life in the ring – how modern Madrileños feel about the practice of bullfighting he started with a deep sigh. 
Bullfighting, while ingrained in the fabric of the country (and many of its citizens) has become problematic since, you know, killing animals for sport is not something humans should do in 2022. We know better…?
My own knowledge of bullfighting was limited to the metaphor Hemingway weaved into The Sun Also Rises and For Whom the Bell Tolls.
Well, that and Bugs Bunny.
As Carlos explained, people are torn.
Torn between the romanticism of days gone by, the thrill of equally shared danger but also whether the sport just makes any damn sense anymore. Torn between generations, with older Spaniards more on the side of tradition and younger ones abhorrent of the pursuit. Torn like most people are torn these days, trying to navigate a future that cannot entirely escape the past.
The history of bullfighting is so closely connected to the history of Spain that it would be impossible to understand the latter without knowing about the former.

José Ortega y Gasset
Carlos broke it down even more: approximately 70% of the population is against the treacherous ballet.
But you could feel the reverence in his description of not just the toreadors, but also the legendary bulls that have been immortalized on the foyer walls of Las Ventas. Of Belador, the bull that participated in the "fight of the century", with exploits so stellar that he was the only bull in history to be pardoned from death by the crowd.
We passed by long dead and taxidermied versions of half ton, gray, brown and black behemoths. As Carlos described these most feared bulls from Muira ranch, I could imagine the heat coming off their bodies, the tips of their polished horns still sharp.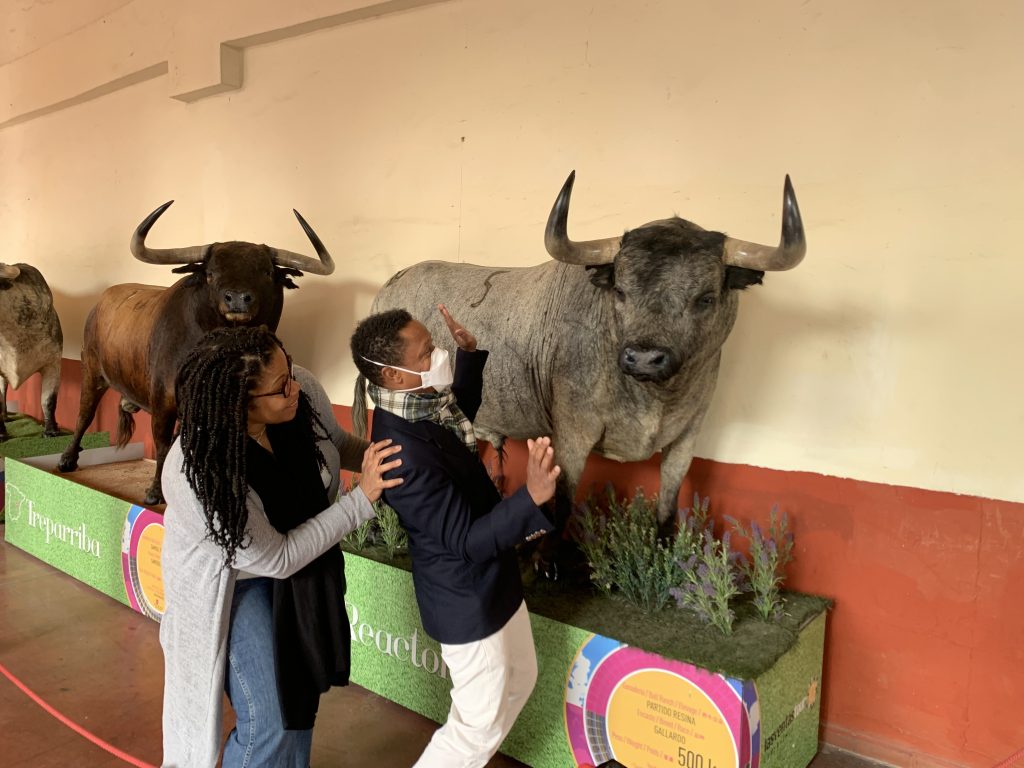 Videos that showed characters displaying heart, courage, fear, aggression, pain and mastery waited for us prior to entering the on-site museum. Visceral artwork with heavy primary colors by Spanish masters hung on the walls; along with the sparkling fits donned by Manolete and female toreadors.
In the Q&A that followed we discovered that there are restaurants and grocery stores that offer carne de toro de lidia (meat from a bull killed in the ring).
Some will always object to bullfighting, and they're probably right. But unlike hunting deer, when one steps into the ring, there's a chance you may get some too. It can't be denied that the dance that comes of that battle, is one of passion.
The Thyssen-Bornemisza is the museum to visit in Madrid
It happened that on our last day in Madrid we made it to the Thyssen-Bornemisza, a museum borne out of one of Europe's largest private art collections.
It also happened that an exhibition of Magritte (a favorite of Wonderhoney's) was on show.
We felt lucky to fall into his surrealist, partly sunny dream with over 90 paintings on view. The incredible variations of works we contemplated included: The Memoirs of a Saint, La Folie des grandeurs, Attempting the Impossible and La Belle Société.
But that was the finish. I haven't talked about the start.
I made a b-line for the only Caravaggio (my favorite) they had and it was worth it. Saint Catherine of Alexandria was waiting for us. Caravaggio's use of chiaroscuro to pull out unmistakable emotion from the oil (itself used to craft facial expression) blows me away every time. The drama!
The last bit I'll mention had to do with a Karen (yep, they're in Europe too) who was giving the female usher loads of shit because she didn't have her ticket and ushers make sure people have tickets cuz that's what they do so Karen wasn't getting through.
I mention it only because it struck me that the usher never got flustered, didn't break, didn't call her out of her name, just acted with professionalism and grace.
It made me want to be in a place where the staff was so cool.
Salamanca
Where else can you get these cool kicks? Most of you know I fancy well-made, sustainable, and investment worthy threads. One tends to find those items in this district that's well known for upscale shops, museums, food markets and Michelin-starred restaurants. Beware though, you'll drop some dough.
Speaking of food…
The best meal I had in Madrid was…vegan?
Real talk. I'm not vegan but it was a photo-finish on which meal was our best in Madrid.
On one hand, the intimate meal we had in the lower level of La Tienta (across from Las Ventas, and no, it wasn't bull meat!) was great.
A starter of Spanish olives, peppers and onions, followed by delicious diced beef tenderloin with garlic and Spanish potatoes. Incredible seafood. And two Spanish reds, one from Portia winery and another tempranillo from Rioja. A very strong dining experience memory, in part because we were one of only two parties in the room.
On the other hand, we went to Distrito Vegano, a vegan restaurant. No disrespect, but in the space of a New York studio, this place put down a fried platter of food as good or better than any you'd find at a sports bar. Not to mention the cocktails which were excellent.
Everything we ordered defied the physics of what you thought about protein and dairy. We went twice. And brought food back home – that's right, my first intercontinental doggie bag was from a vegan restaurant. Kudos.
Nights of latin jazz are undefeated
Part of the reason I married Wonderhoney was because she'd make an awesome partner in case of a zombie attack. But another one of her incredible traits is the ability to make slept on reservations for incredible events.
So of course she scored tix to Café Berlin, an underground jazz club just outside Malasaña near the city center. Lucky for us the Alain Pérez Trio was in town. Their electric combination of guitar, keys and dynamic percussion gave life to everyone in the crowd that night.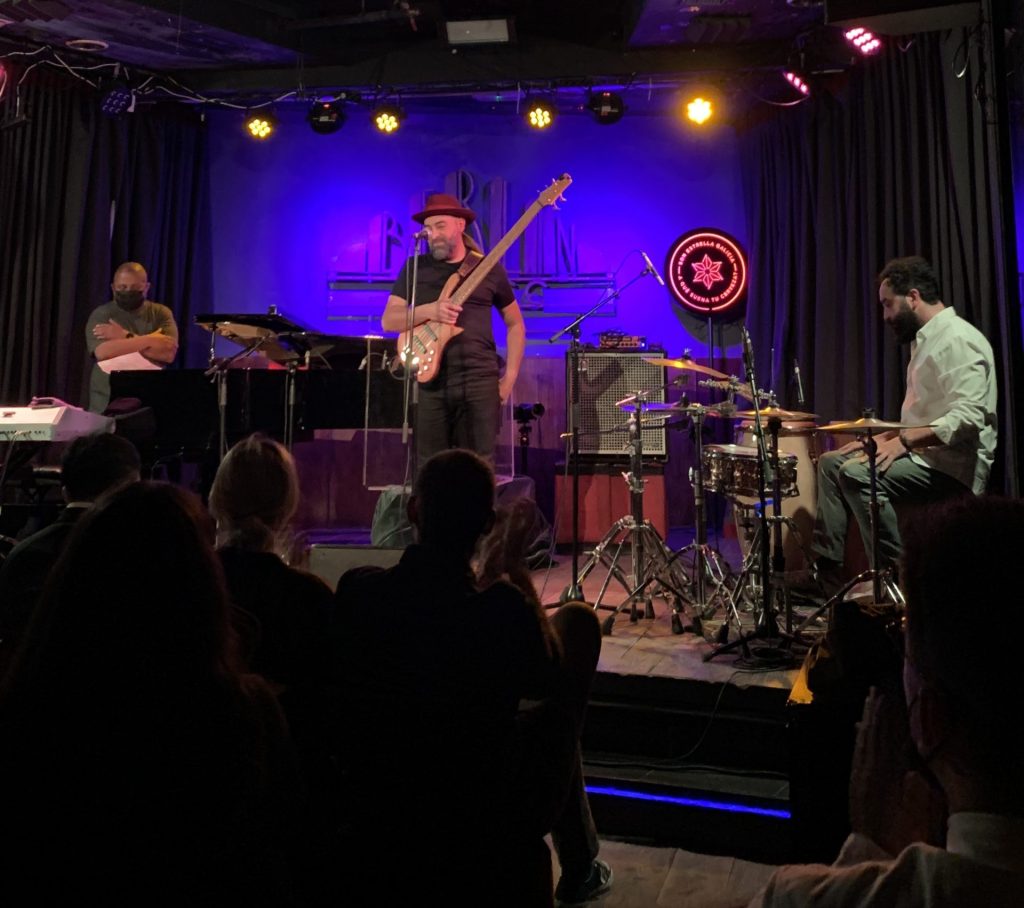 It may have been a cold January night outside but heat was coming off those bongos. My man Israel Suárez, aka "Piraña" ate those drums up, and did so without sticks. All night.
The expressive beats and funky latin rhythms had us moving in our seats and sharing nods of approval that transcended language. The vibe reminded me of similar nights spent here in the Bay Area, or New York.
So it was that on this trip, I did learn some things new, even though it was all so oddly familiar.