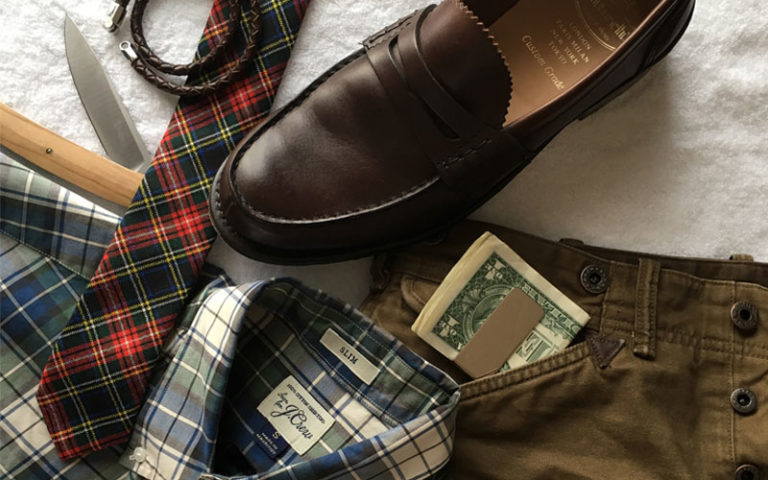 2017 STYLE GUIDE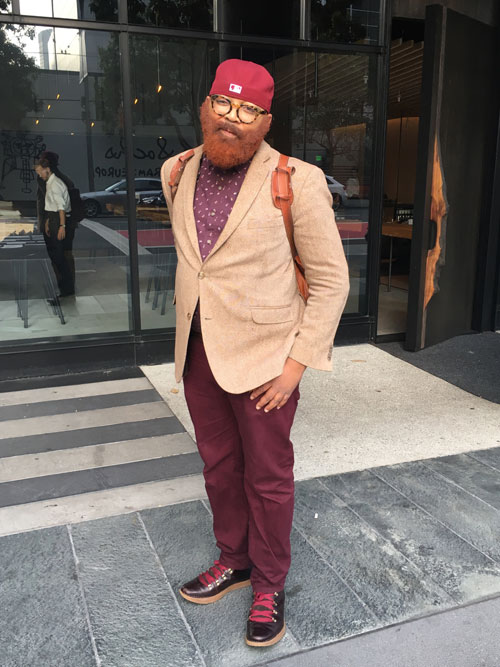 We're a couple weeks away from the European fall fashion shows and about a month out from New York fashion week so what better time to bring in the new year than with some thoughts on men's style? With that, I welcome you to our first annual style guide!
This is one of my favorite subjects and I'm surprised (only at myself) that it's taken this long to officially discuss it on Unsolicitd.
I'll admit, during my travels and commute in Northern California it gets a little depressing seeing the consistent uniform of the tech worker: black North Face windbreaker, jeans, New Balance and backpacks (that seemingly never come off). Not that I have anything against North Face (their Nuptse jacket keeps me toasty on every winter visit home to Michigan). Nor do I have much against New Balance, though recent publicity hasn't exactly helped their brand image lately. Even more depressing is the dawn of the cell phone "walk-n-stare".
In the face of all this mundanity, there are those moments of stylistic clarity, where an individual's sense of how they interpret the world, and their selves in it, shine through. Those days always seem to be a little brighter, a little funnier, a little more colorful.
Among some of the keener styles I've noticed recently: tartan & plaid shirts, pants and coats, leather boots (mainly hiking), canvas trousers, tan or lightly colored sport coats and old-school penny loafers, Chuck Taylors, herringbone and toggle coats.
Here's a new year's toast to some of the fellows (and inspirations) below, exemplifying great style and helping to make all of our days a little more colorful.
"Style is the perfection of a point of view." — Richard Eberhart
An assortment of style fundamentals (clockwise from top left): Miansai Rovos bracelet, Prada tie in tartan, Church's Pembrey penny loafer, RRL canvas cargos, silver money clip, plaid J. Crew shirt, Maserin pocket knife.
For a quick shoe thought…I love how the penny loafer is showing its face more and more. I remember in catholic grade school we had shiny maroon pennys to go along with our blue pants and light blue oxford shirts. After getting out of there I fled to a comfortable world of sneakers and, occasionally, derbys. Later on, as Wu-Tang ascended, I moved on to Timberlands and lug sole shoes. There was an affair with Campers which lasted for a decade or so (they're still some of the most comfortable shoes made). And then oxfords of course. But here we are, back to square one and where it all began. We've traded in the old stiff school boy maroon jobs for a more sophisticated turn.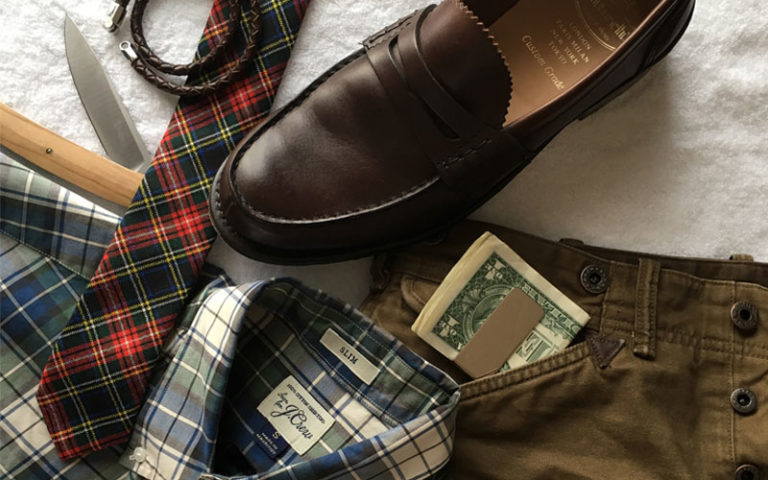 There are a world of loafers out there but only a handful of true pennys that are made with great craftsmanship. Church's, in the UK, is equal to the task. The original family's efforts date back to the 17th century and their methods (which take up to eight weeks) produce a pair of shoes that will last a lifetime, or more. The brand is known almost as much for the capability of refurbishing older pairs as they are for producing new ones. Church's was sold in '99 to the Prada group but the tradition of fine shoe making has continued. The price tag is not modest, but when you consider your return on investment it's hard to get a better value.
I wanted to close this out by including some random photos where a certain kind of style impressed itself on me. I hope you enjoy them as much as I do!